Welcome to Senior Moments Racing, the official website of Team Senior Moments. This website is dedicated to those of us who are a little north of our 50's, and 60's who have a real passion for racing. Team Senior Moments competes in arrive and drive kart racing with a very impressive record of team and individual podium finishes. We participate in both sprint and endurance races throughout California and Nevada. We reach speeds over 80 mph, one inch off the ground and when we remember, brake late into turns and accelerate hard coming out. We always have a great time and enjoy the racing comaraderie!

Beginning in 2006, Team Senior Moments will be moving to Kart ownership for the Rotax series. Gerry Florez and Hugh Robertson will be racing Rotax CRG/PTKs. Dave Carlisle will be racing a Rotax CRG/Kali. Steve Nakajima will be racing a Rotax Birel.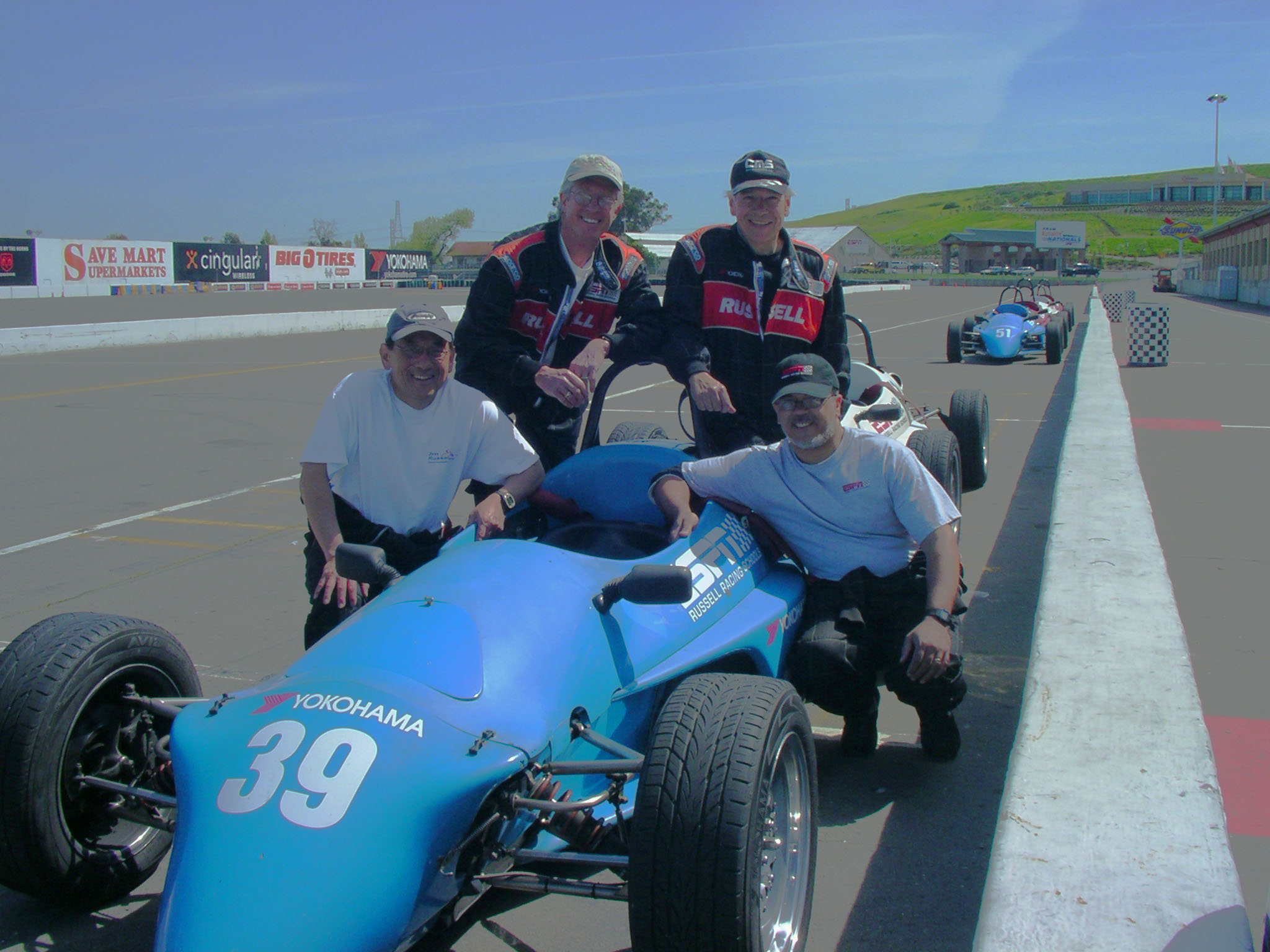 Team Senior Moments test drive ESPN Russell Racing formula cars at Infineon Raceway (Sears Point), March 2005. The Team is always searching for a competitive race series in which to participate.