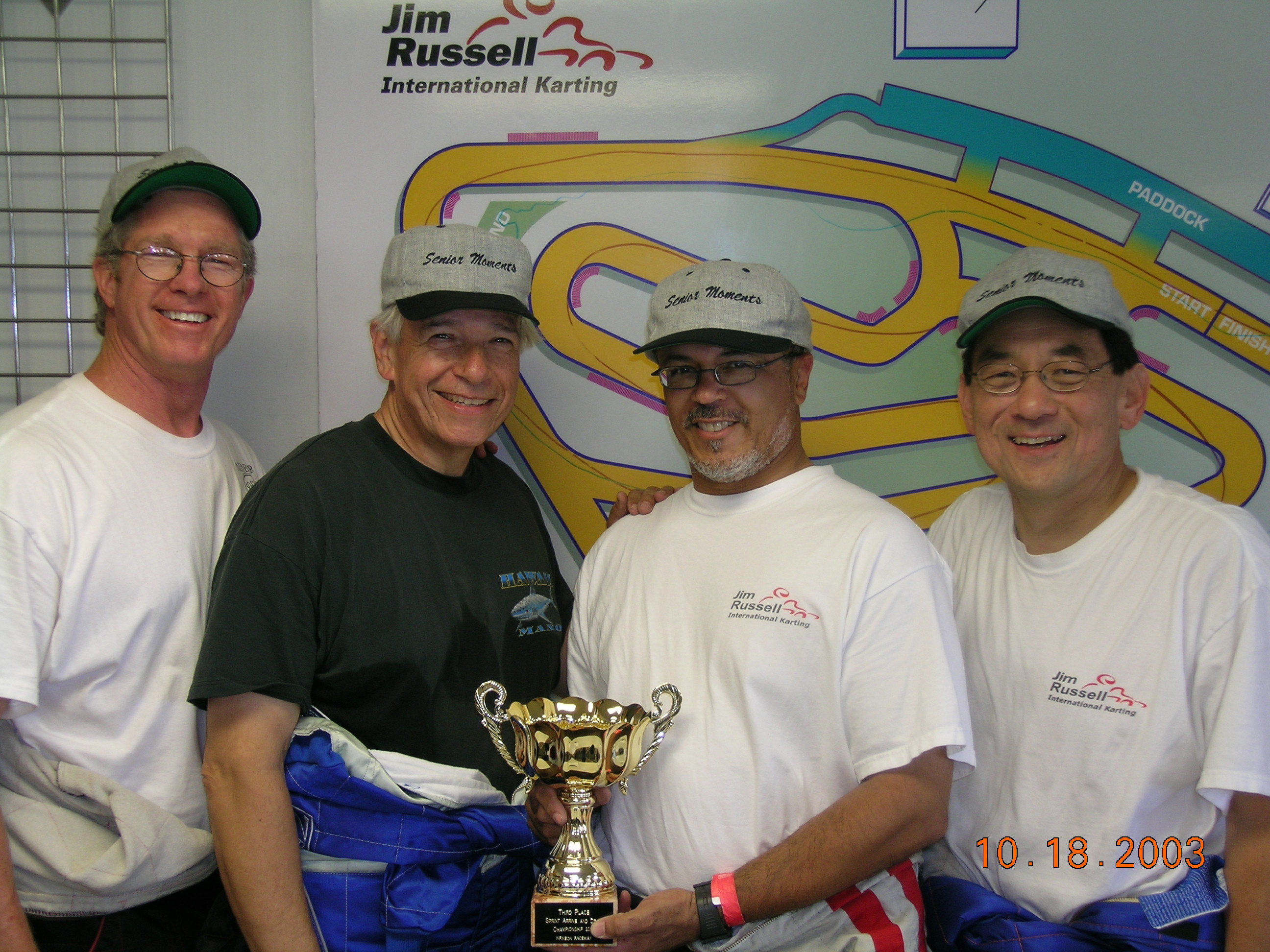 Hugh, Gerry, Dave, Steve
Dave takes First Place in the very competitive Russell Race Series in 2005. Picture taken at Dave's 2004 season 2nd Place finish.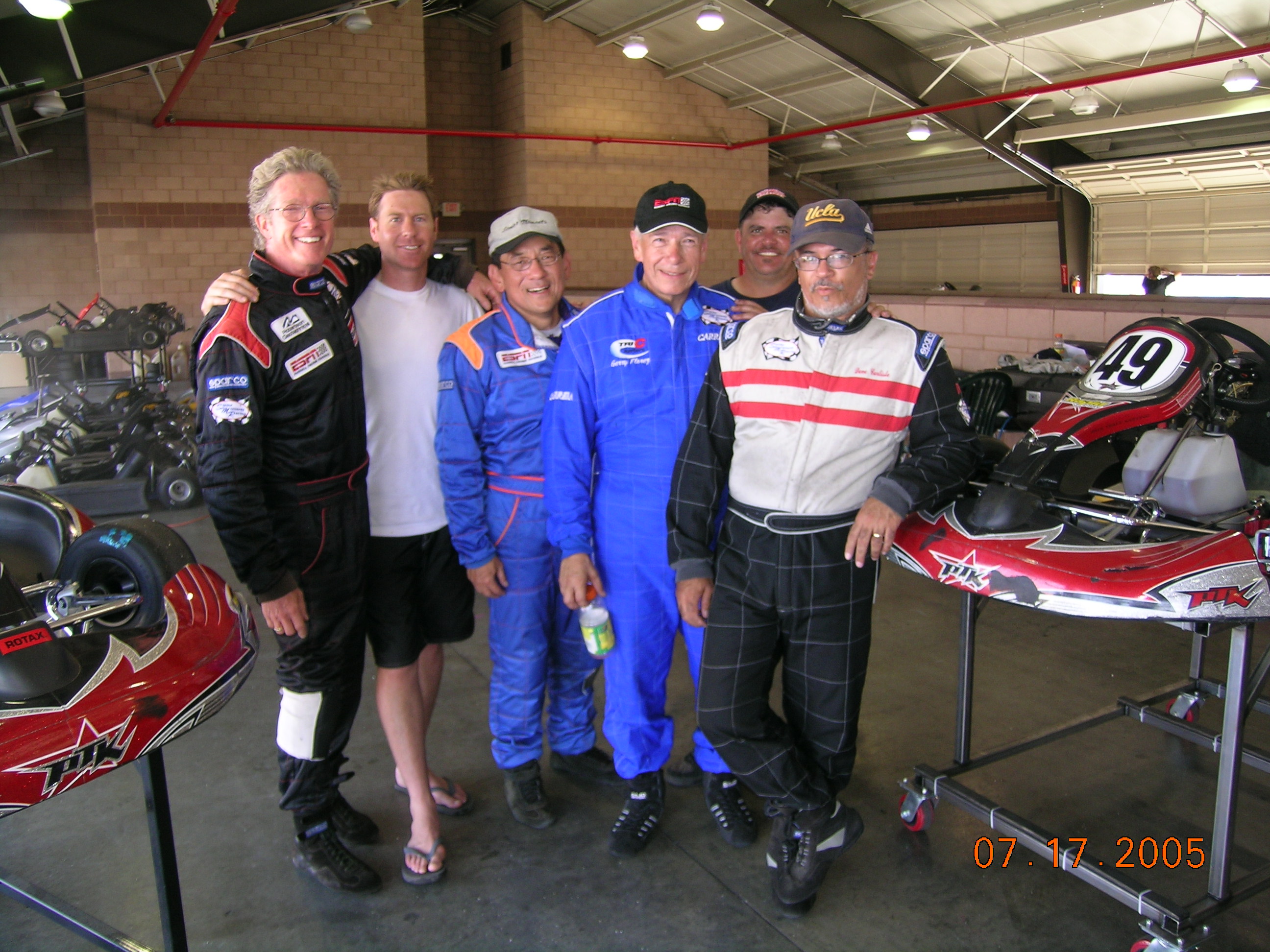 Reunion of Team Perfect Laps at the 2005 King Taco Race at California Speedway road course. Pictured left to right: Hugh, Dave Leflang, Steve, Gerry, Eric Campbell and Dave - with Rotax/Paul Tracy karts in the garage.